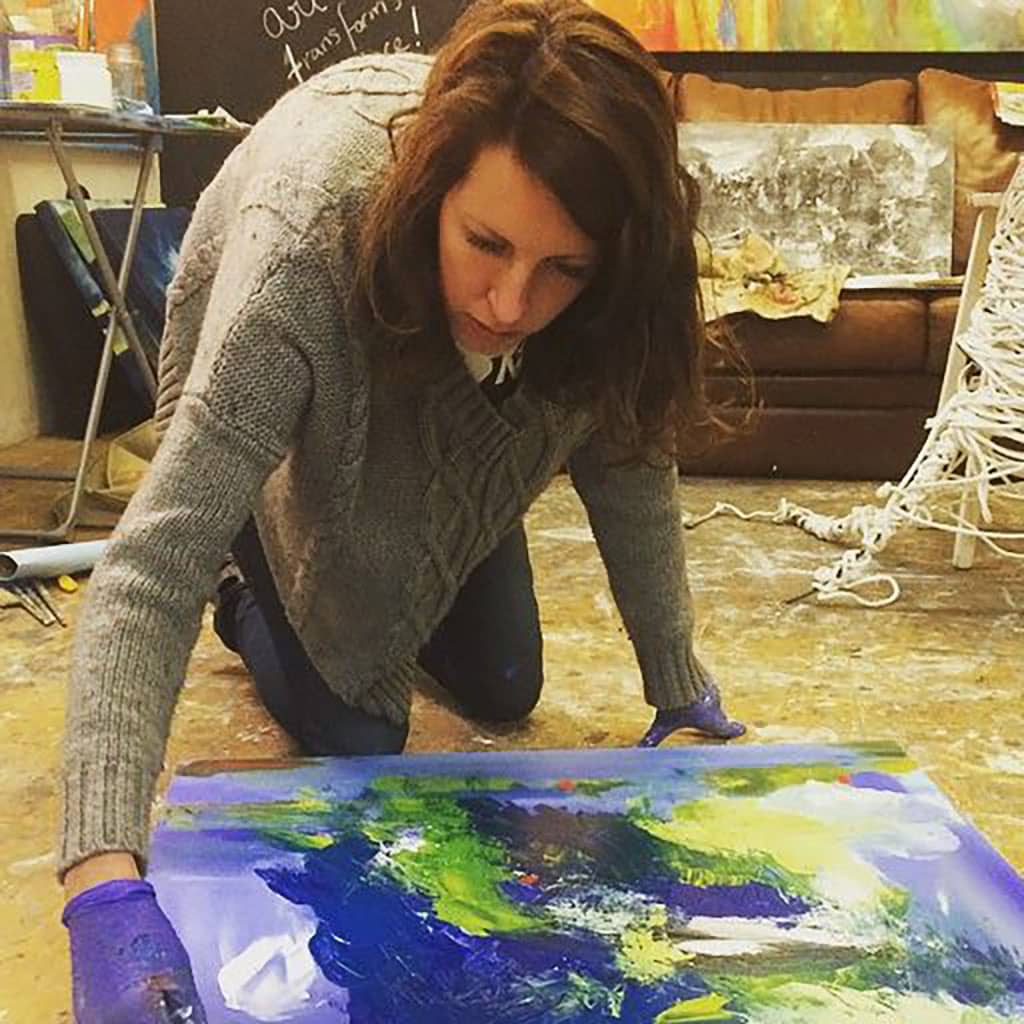 I always loved to create. I started selling my artworks by myself when I was only 7 years old but my parents say that I have been an artist since the day I was born. I am blessed that they supported me and that I am still an artist today.
Currently, I have 3 university degrees: a bachelor of psychology, a bachelor of fine arts, and a master of education. I also have 45 years of experience on my belt and a 100+ clients from all around the world. I love my life!
I have a strong focus on harnessing the tactile properties of paint, how gestures can illustrate emotions, as well as how colors and materials affects us humans on a daily basis. At the moment, I create abstracts, continuous line drawings, landscapes, as well as portraits of humans and mystical animals.
Originally from Ontario, I now live and work in the beautiful province of Quebec. I exhibited my art at reputable institutions such as the McGill Redpath Museum and the Desjardins Art Gallery.
Today, I am working to get my own art gallery.